Buckley's-Kennedy's Run 40th Year Celebration
IN MEMORIUM – KENNETH ROBERT DEAN
October 10, 1938 – January 24, 2019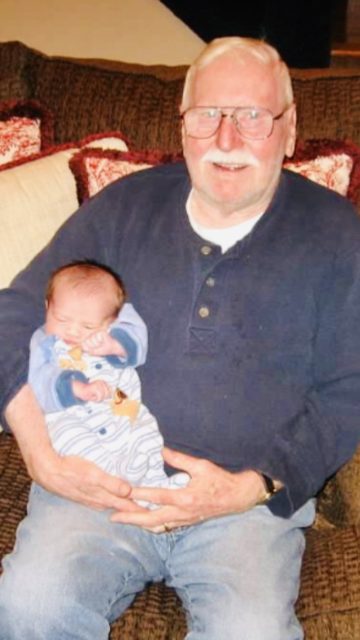 Kenny Dean was born on October 10, 1938 in Brooklyn. He was raised by his loving parents Kenneth and Kathleen Dean and was the oldest of three children. The man of many names was often most referred to as Dad, Kenny, Mr. Dean, Officer Dean, Red (dad was born a redhead J), but most importantly "Papa."
Dad grew up on Prospect Place in Crown Heights, and attended St. Theresa's grammar school, followed by high school at Boys High. Shortly after his 18th birthday, and unbeknownst to his parents, he enlisted in the United States Marine Corp. He was a true patriot and loved this country above all. While he was in the service, his parents bought a home on Avenue R in Marine Park. After being honorably discharged from the Marines, he returned home to Brooklyn and began to search for his ultimate dream job.
He joined the New York City Police Department on June 29, 1961 where he took an oath to serve for the next 38 years. He prided himself on ALWAYS being on time and NEVER calling in sick.
A few years later, in 1964, Kenny and Maryann were introduced through mutual friends and he saw in her his partner for life. They married on September 18, 1965 in St. Thomas Aquinas RC Church, and have been together ever since. They were married for 53 years.
The newlyweds were elated to soon start a family. They were blessed to have four children. Kenny, Patrick, Maryann and Ryan were born, and the Dean family was complete. Dad instilled in each of us his work ethic which was the importance of hard work, showing up and always being on time.
Dad was also the cook in our home. He cooked for every holiday and he did it all. When not cooking, he loved his ribs from China New Star, spaghetti with red clam sauce from Lenny & John's, and his favorite roast beef, mashed potatoes and turnips from Buckley's. He always loved a good hot meal!
Some of dad's favorite things to do were fishing off the boats in Sheepshead Bay, reading, listening to Kate Smith and watching Fox News. But his true love was flying his homing pigeons. Whenever we would go on a long road trip, he would pack them in a box and have us release them when we arrived at our destination. We would then call him and he would sit in the backyard, start the timer and await their return. Any pigeon was lucky to reside in his custom-made luxury coop.
Dad retired in 1999 and was elated that three of his children followed in his footsteps and joined the NYPD. Ryan opted to work for the Housing Authority.
His life truly became fulfilled when his children married and his grandchildren were born. It was the birth of his first grandson, Nicholas, when we knew that it was time to change his name to "Papa." His eight grandchildren adored him. Nick, Ginger, Kenny, Lauren, Catherine, Noelle, Maryann and the late Baby Billy made some everlasting memories with their "Papa" that they will cherish for a lifetime.
It was never a dull moment when you had an opportunity to speak to dad. There was no holding back and he told it like it is. Whether it was old stories from "the job," politics, or simply a life lesson, he was always super honest about how he felt and wasn't afraid to speak his mind. If he didn't agree with you he would simply say, "I mean really!"
Although we may not be able to celebrate this special event in person this year, the Dean and Polanco families would like to take this opportunity to thank the following families – the Strehle Family, Kathleen and the entire Buckley family, and our HeartShare family for this special honor. Thank you for remembering the special man in our life. We are proud to have such extraordinary friends and family in our lives. May God bless all of you, your families and the United States of America.
Semper Fi, Dad.
Buckley's-Kennedy's Run 40th Year Celebration
IN MEMORIUM – KATHLEEN GREENLAY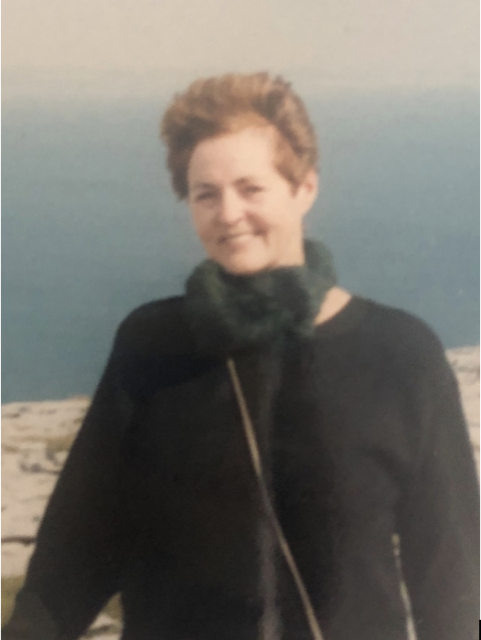 Kathleen Greenlay was born on May 14, 1939 to Martin and Kathleen Buckley.  She grew up in Brooklyn as the second oldest of nine children (7 girls and 2 boys) in the Buckley family.  She was always proud to share her story of growing up over the original Buckley's Bar on Church Avenue. Kathleen was an excellent student and athlete, attending St. Catherine of Genoa Grammar School and St. Joseph's High School. On April 29, 1961 she married Jimmy Greenlay (NYPD). They started their life together in Brooklyn, settling down on Troy Avenue.  School age children, however, brought them to Long Island, where they lived in Valley Stream for over 45 years.  A proud mother to Kathleen, Jeanne, Willie and Peter, she worked hard to establish and maintain a strong sense of faith in her family. For many years she worked at Kennedy's Restaurant, and loved her time there.  Kathleen had many wonderful memories walking the Buckley's to Kennedys Run and enjoying the day with friends and family.
In retirement, her favorite thing to do was spend time with family in New Smyrna Beach, Florida, and Echo Valley Cottages in the Poconos. More than anything, she loved being with her 9 grandchildren. She is missed greatly and it is an honor for her to be remembered by the Buckley's-Kennedy's HeartShare Run, an event that held a special place in her life.
Buckley's-Kennedy's Run 40th Year Celebration
IN MEMORIUM – JACKIE THOMPSON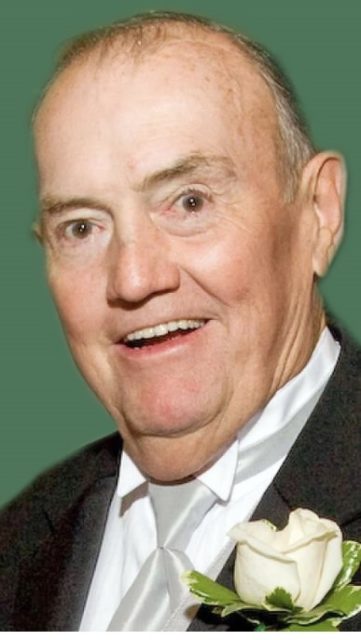 Jackie Thompson was born on October 14, 1940 in Brooklyn. He was loved by all who knew him as Jack, Jackie, Jack from Brooklyn, Dancin' Bear, Dad, Pop, and his favorite name, Boop Boop, lovingly given to him by his first grandchild, Erin!
Jackie often spoke of growing up in Brooklyn on Fairview Place with his brother Gene. They told countless stories about their crazy childhood days. He went to Holy Cross Elementary School, then he attended St. Augustine's High School, and finally graduated from Erasmus Hall. We never really got the full story on that!
Jackie went into the Army on October 7, 1959 and proudly served our country. Jackie and Noreen met at the beach in Riis Park and married on August 28, 1965. They always shared great memories of times spent with their lifelong friends, who are more like family. They built a life together, worked hard and raised three children in a loving home. Jackie and Noreen were married for 53 years. They taught John, Amy and Danny the value of family, faith and friendship.
Jackie was a Local 638 Steamfitter. He was proud of his trade and he worked very hard. One value he passed down to his children is his work ethic. Jackie worked as a bartender in countless bars across Brooklyn from Church Avenue to Avenue D, Flatbush Avenue and Court Street. Jackie loved the Buckley's to Kennedy's Run every year. He would head over to Buckley's to register, not to run, but to get a t-shirt. He would bartend on Flatbush Avenue on Run Sundays and at the party after the Run you would see him behind the bar. Jackie also looked forward to the HeartShare Golf Outing each year, where he spent time with great friends. Jackie enjoyed a good party!
Jackie was a huge sports fan. He was a diehard NY Giants, Brooklyn Dodgers and Mets fan. He was in the Huff Club and would go to all the Giants games at home and he visited many stadiums across America, where he left a lasting impression. He made the cover of the NY Times at the first Giants game ever played in Giants Stadium. He gave his grandsons a signed copy of that picture for their "man cave of sports memorabilia." They treasure that gift!
Jackie loved watching sports, playing golf, reading the newspaper, playing Sudoku, doing crossword puzzles, busting chops, reading books, playing the lotto, his special chair, handkerchiefs, the fire department scanner, collecting coins, hot sauce, finding treasures on the golf course thinking they were going to be worth something someday, and he loved sweets of all kind!
By far, Jackie's greatest joy in life was his grandchildren: Kyle, Erin, Ian, Colin, Nola, Enya, Celeste, Lauren and Sean. Each child had a special bond with their Boop Boop. His face would light up every time he was with them. He absolutely loved spending quality time with each one of his nine grandchildren.
We all have great memories of time spent with him. Thank you Kathleen, Christine, John, Jimmy, Margaret, KathyAnn, Marty and your family for honoring our husband, father and grandfather. He loved all of you. We are certain he is with his good friend, Big Jim Buckley, in heaven talking about the Mets, Giants, horses and the "Good ol' days!"