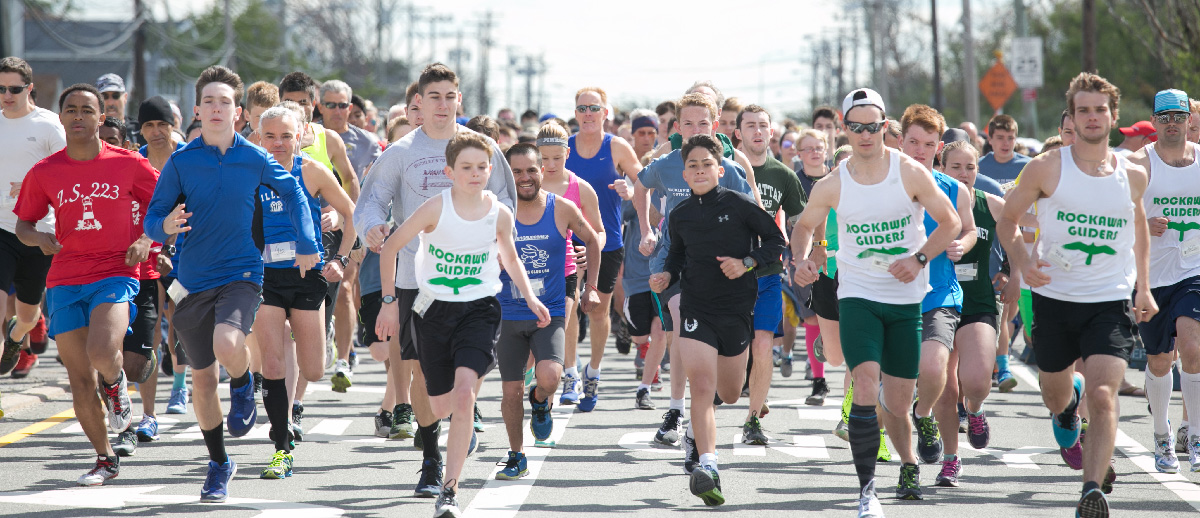 Sunday, May 20, 2018
10 a.m. – Rain or Shine
All proceeds benefit HeartShare Human Services.
RUNNER INFORMATION
Runners arrive at 9:30 am in front of the Army Reserve Center, located on Rockaway Point Blvd/State Road between Barret Road and Hero Road in Breezy Point, NY. For GPS, use the address of St. Genevieve's Church: 6 Beach 178th Street, Breezy Point, NY 11697 located across the street from the Reserve Center.
Runners clothing must be placed in plastic bags prior to race time. Immediately following the race, runners may pick up their clothes near the runners entrance to the Family Fun Day Picnic. Strollers are allowed behind the field of runners.
PARKING & SHUTTLE BUS INFORMATION
Runners and picnic guests may park in the Army Reserve Center parking lot. Shuttle
buses will run between the parking lot and the Breezy Point baseball field from 8:30 am until 4:00 pm.
You will not be able to park in Breezy Point.
TROPHY INFORMATION
Trophies are presented to the overall fastest male and female participants and to the top three males and females in each of the following age groups:
12 and under
13 – 19
20 – 29
30 – 39
40 – 49
50 – 59
60 – 69
70+
FAMILY FUN DAY PICNIC AT BREEZY POINT BALL FIELD
11:00 AM – 3:00 PM
THE PICNIC IS OPEN TO THE GENERAL PUBLIC AND FEATURES:
Live Music provided by Head Over Heels
Entertainment by DJ Suds
Games and Rides
Food and Beverages
You must be 21 or older to be served beer.
The picnic is FREE for all registered runners and children 12 and younger.
RUN REGISTRATION FEES
$25.00 Registration for adults 19 and older
$30.00 Registration on day of the run
$15.00 Registration for youth 18 and under
The registration fee is waived for any adult runner collecting $50.00 or more or for any youth runner collecting $25.00 or more in sponsorships!
PICNIC NON-RUNNER FEES
$20.00 Food and Beverages
$25.00 Food, Beverages and T-Shirt
Children 12 and under are FREE
18 AND UNDER RUNNER WITH THE MOST SPONSORSHIP DOLLARS WINS
Samsung Galaxy Tab S2 (32GB)
Corporate Sponsorship Opportunities
For information about sponsorship opportunities, and to learn what's included with each option, please download the corporate sponsorship form.