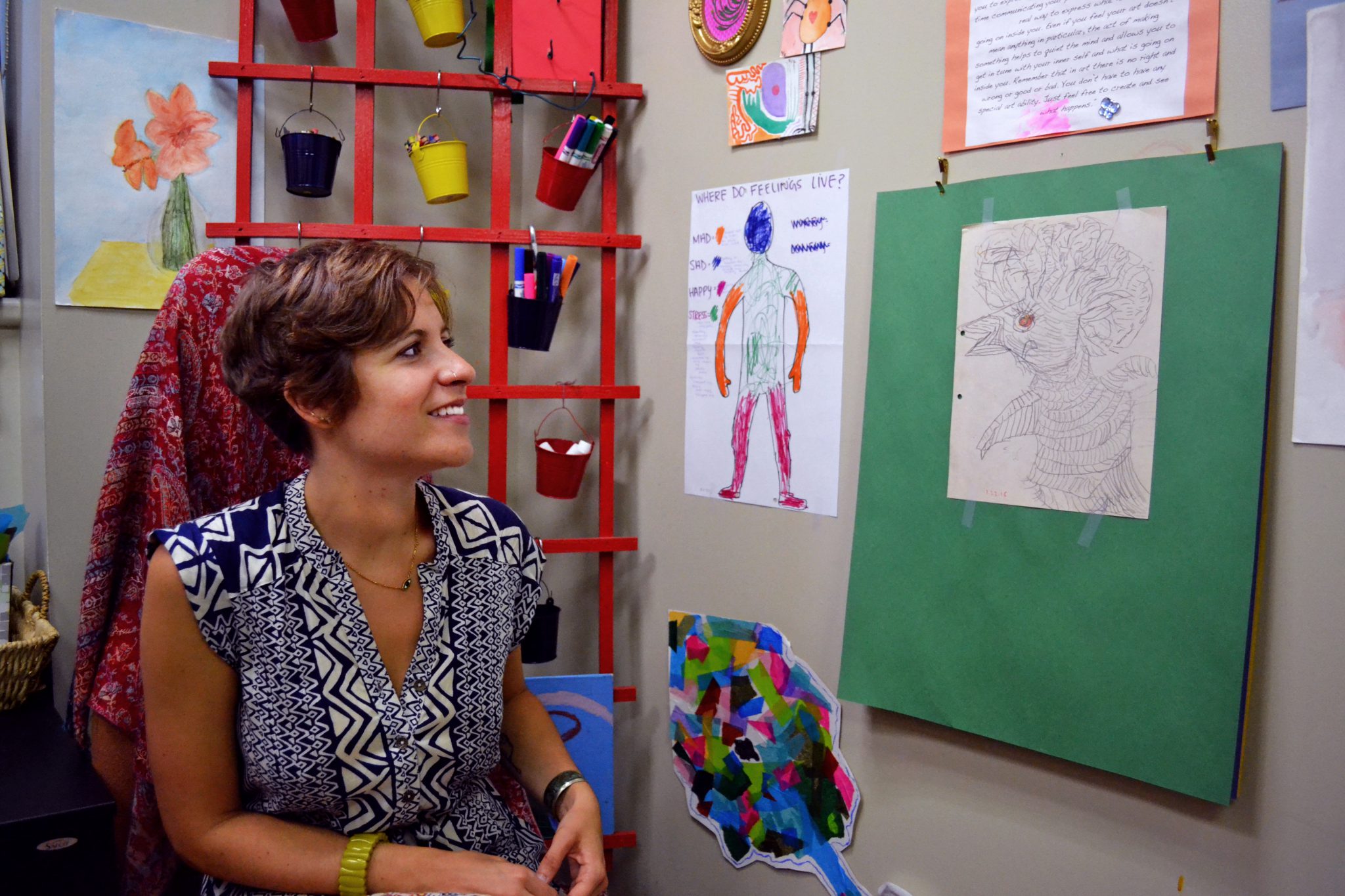 "This is my story," announced nine-year old Derrick,* a patient at HeartShare St. Vincent's Mental Health Clinic, sharing a book that he's written and illustrated with guidance from his Art Therapist Caitlin McCauley. With each session, Derrick's story gradually unfolds, adding chapters as he bravely shares some traumatic life experiences with Caitlin. Derrick has worked through various creative projects that help him understand certain behaviors, such as connecting angry outbursts at school to instability at home. "I've witnessed extraordinary personal growth in him," shared Ms. McCauley, who has been working with Derrick for over a year.
As a part of its Integrated Health Services, HeartShare St. Vincent's Services' Mental Health Clinic is staffed by psychiatrists, psychologists, social workers, mental health counselors and nurse practitioners trained to treat children, individuals and families, who require an intervention due to a diagnosis or traumatic life experiences. McCauley, who is a specialist in Cognitive Behavioral Therapy or CBT+, works with children and adults experiencing trauma, anxiety, depression and disengagement by changing negative thinking, improving behavior and achieving personal goals. HSVS Integrated Health Services also include skills-based therapy and health care management for adults, including Chemical Dependency Clinics in Brooklyn, Queens and Staten Island.
"When my patients walk through that door, this is a safe, quiet place where they can express themselves freely," said McCauley. She provides a variety of artistic outlets during art therapy sessions with every tactile material imaginable—watercolors, chalk, sand, yarn, colored pencils, Play-Doh and more. "Whether it's providing stress relief or channeling creative energy to express current negative feelings, the process of making art is enjoyable and valuable to our conversation," explained McCauley.
To learn more about HeartShare and its Family of Services, read the full 2015 Annual Report.