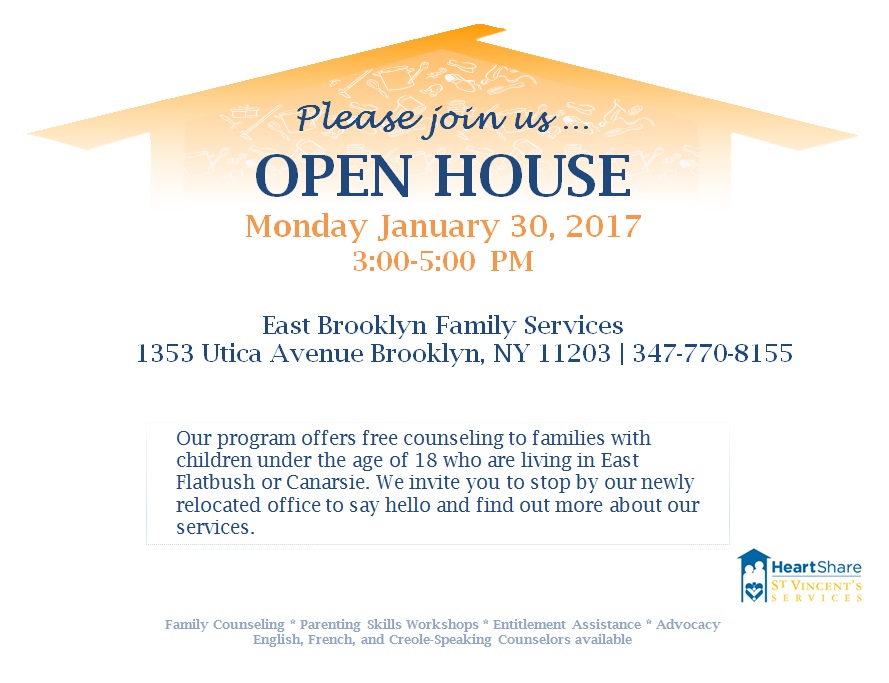 HeartShare St. Vincent's Services (HSVS) will be hosting an Open House at its new location, 1353 Utica Avenue in Brooklyn. The program formerly was at 123 Linden Boulevard.
HSVS, which specializes in children and family services, aims to keep families together and help them work through issues confronting them. Services include individual, family and group therapy, parent trainings, as well as resources and referrals for housing, health care, education, and other services. If you would like to reach East Brooklyn Family Services, please call 347-770-8155.
HSVS also has Family Service Centers in Coney Island and Bensonhurst, Brooklyn. The agency's Special Medical Prevention Program, housed in downtown Brooklyn, helps parents learn how to care for very vulnerable children with multiple medical disabilities or mental health conditions.
To learn more about HSVS Preventive Services, visit www.hsvsnyc.org.