HeartShare Human Services dedicated a new residence for four individuals diagnosed with intellectual and developmental disabilities (I/DD) in memory of Joseph V. Caruana on Monday, April 16, 2018.
Joseph V. Caruana is the son of HeartShare Board Member Dr. Joseph A. Caruana. His son passed away suddenly at the young age of 26. He was a gifted musician and also was talented when it came to electronics and computers, starting his own business at the age of 17. Joseph was compassionate and giving to others in need, including comforting young patients at a Ronald McDonald House, and hosting a "Battle of The Bands" fundraiser for a classmate who was diagnosed with cancer.
The Joseph V. Caruana Residence is home to Laura, Anne Mary, Alexandra and Sade, who have been thriving since they moved there in January 2017. "These women are not just housemates," shared Residence Coordinator Thomas Hoefel."They are more like sisters."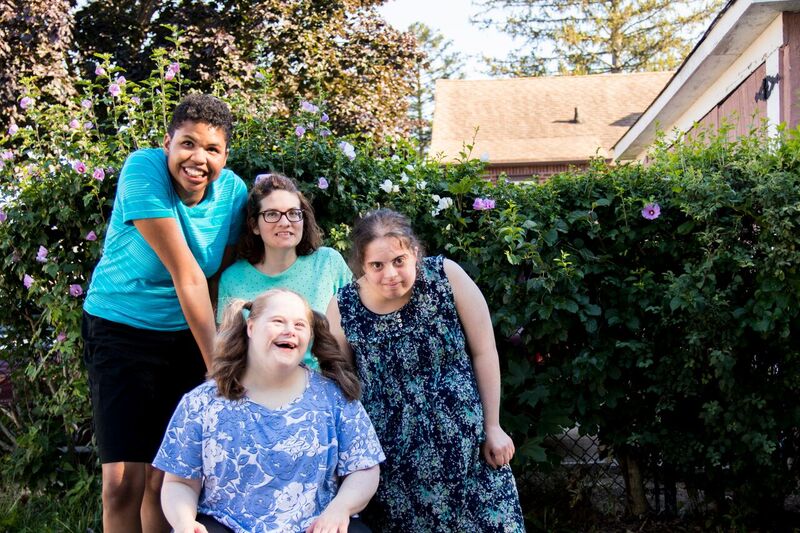 "My family and I admire the young women who live in this home. They remind us of our son— full of life, a love of music and a gift of giving to others," said Dr. Caruana alongside his wife, Laura and daughter Jennifer at the dedication celebration.
The dedication plaque to Joseph V. Caruana, which will be hung inside the entrance of the HeartShare residence, was unveiled at Bruno Ristorante and presented to the family. The plaque references Joey's empathetic and giving nature,"Be the light you were intended to be… let's build each other up and set their world ablaze."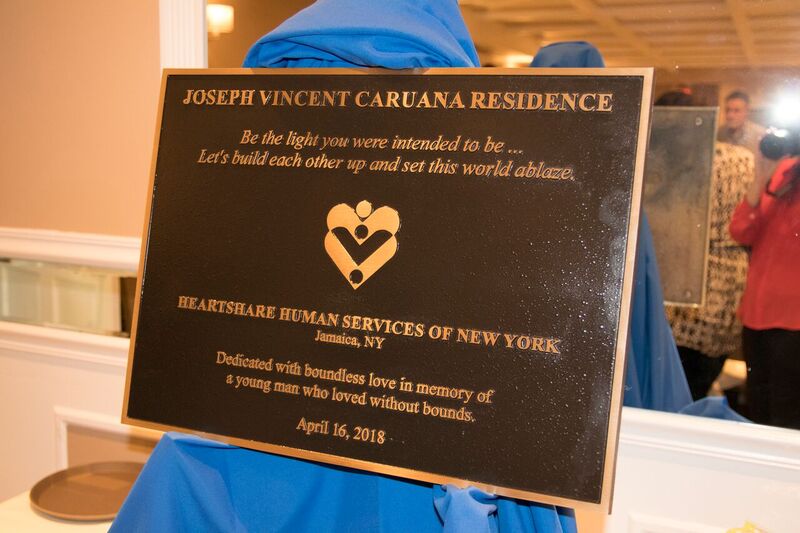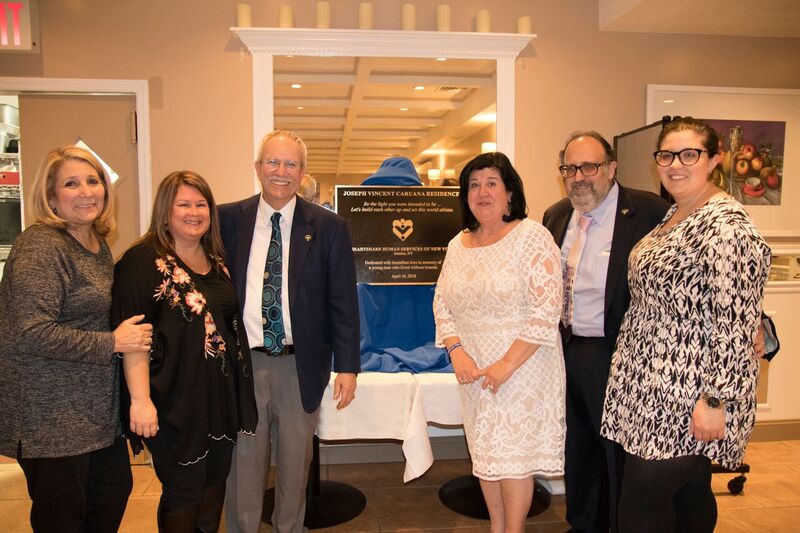 President and CEO Bill Guarinello and his family presented the dedication plaque to the Caruana family, which was unveiled at Bruno Ristorante in Jamaica, Queens. (left to right)Donna Guarinello, Alison Guarinello, Bill Guarinello, Laura Caruana, Joseph Caruana and Jennifer Caruana.
Parents Elizabeth and Gerard Delano are in awe of their 32 year old daughter Anne Mary, who has grown beyond their expectations. From HeartShare pre-school to living independently at the Caruana Residence, Anne Mary has been in HeartShare's care throughout her lifetime—and it's made all the difference.
"Anne Mary was diagnosed with Down Syndrome shortly after she was born, and when she started HeartShare pre-school, she could not communicate well or walk on her own," shared Elizabeth. "Today, Anne Mary is able to do things that I never thought she would be able to. When Gerard and I are no longer around, I am comforted that Anne is in good hands. At HeartShare, Anne has a home, a family, and a life of her own," she said.
Additionally, Anne Mary's story represents the extent to which HeartShare not only responds to the needs of the community in developing its programs, but also to parent requests. When the Jamaica Residence opened up four residential vacancies, their parents hoped to keep Anne Mary and Ali together, who have been best friends since they met as HeartShare pre-schoolers.
"None of this would be possible without our committed administrators, who have opened nearly half of the homes we have today, and our Direct Support Professionals, who are the heart and soul of this organization," commended Linda Tempel, HeartShare Executive Director of Developmental Disability Services.
Family and friends of the Caruana family were joined and supported by members of the disability community, including Eric L. Magwood, team leader for the NYS Office for People with Developmental Disabilities.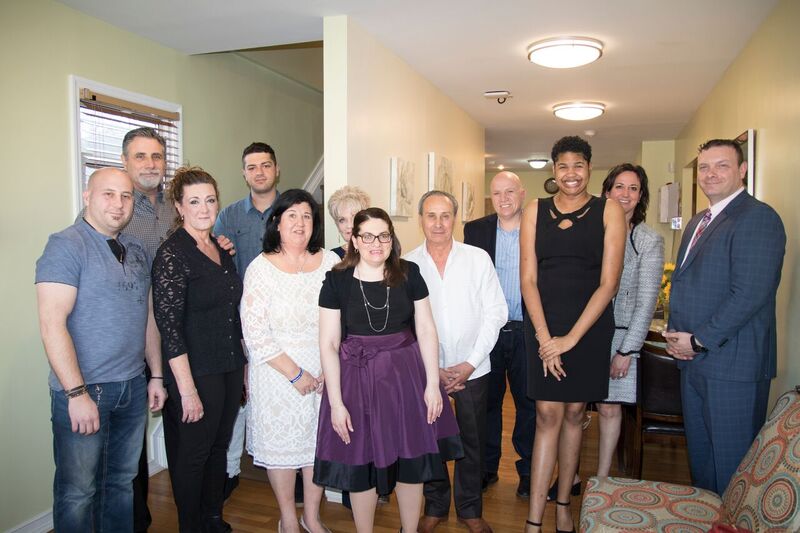 Before heading out to the dedication ceremony and dinner at Bruno Ristorante, the Caruana Family took a tour of the HeartShare home in Jamaica, Queens, and met residents Laura and Sade, as well as HeartShare Coordinator Tommy Hoefel.
HeartShare currently has forty three 24/7 residential group homes, as well as 49 non-24 hour supportive and independent living apartments, for nearly 400 adults and 15 children diagnosed with intellectual and developmental disabilities. The naming of its residences in honor of individuals and families supportive of the agency has been a long-standing HeartShare tradition.
Learn more about Developmental Disabilities Services at www.heartshare.org.