A one-of-a-kind leader wraps an illustrious 52-year-career
After an awe-inspiring 52 years of dedication and service, HeartShare Human Services of New York President and CEO William R. Guarinello has announced his retirement, effective January 1, 2023.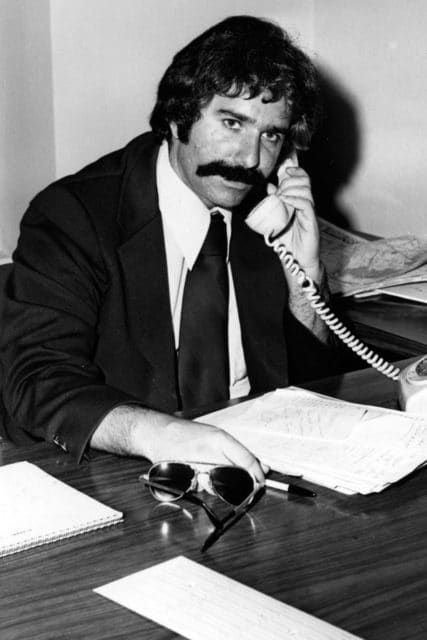 By any standard, Guarinello's career is one of a kind. After graduating from St. Francis College with a B.A. in psychology in 1970, Guarinello joined the National Guard. Pressed by his mother to find a job utilizing his degree, he joined HeartShare—then known as the Catholic Guardian Society of Brooklyn and Queens—as a 21-year-old caseworker later that year. He still remembers his first day: "I was sent to the office in Jamaica, Queens, where someone plopped the case files for all the teenage boys on my desk. The rest is history, really."
Over the course of the next 50-plus years, Guarinello steadily rose through the ranks from social worker to CEO, spearheading new programs and initiatives to assist individuals with intellectual and developmental disabilities in the wake of the 1972 Willowbrook School scandal famously brought to light by journalist Geraldo Rivera. Guarinello became Deputy Director in 1980, Executive Director and Executive Vice President in 1985 and President and CEO in 1993.
Under his leadership and vision, HeartShare established the NYS Regents-Chartered HeartShare School for Autism in 2007 and affiliated with HeartShare St. Vincent's Services in 2014, transforming HeartShare into the third-largest child welfare agency in New York City. HeartShare has more than 100 program locations serving individuals with intellectual and developmental disabilities, as well as their families, in Brooklyn, Queens and Staten Island. HeartShare provides additional services to over 31,000 individuals in New York State.
In 2021, HeartShare celebrated Guarinello's 50 years of service at the annual Spring Gala with the first—and only—HeartShare Leadership, Innovation & Impact Award, honoring his half-century of dedication to assisting vulnerable New Yorkers live their best lives.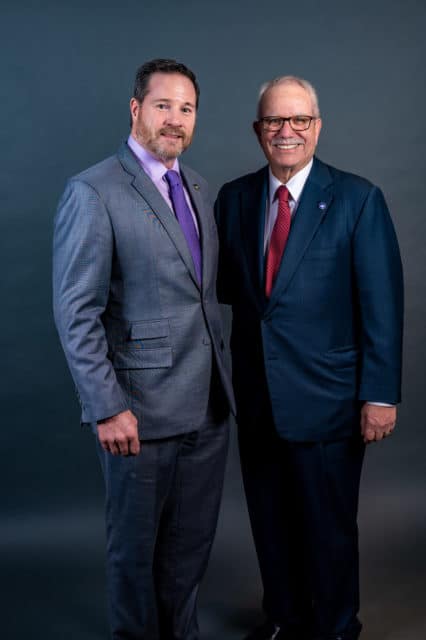 In introducing Guarinello for the award, HeartShare Board Chair Paul J. Torre—a Board Member since 1997—put Guarinello's impact in perspective, noting that, in 1970, when Guarinello started, HeartShare had 25 employees, compared to 2,300 today. The annual budget was $1 million, compared to $161 million today. And there was one program, compared to 14 today.
"Fifty-plus years with HeartShare?" marvels Torre. "Who has ever spent that many years with one organization? It's a testament both to Bill and to HeartShare. We thank him for putting in all those years. These last few have been the most challenging and Bill and his team have certainly risen to the challenge. The positive effect he has had on so many lives is simply amazing. He's provided a quality of life they wouldn't have had if he had not been there for them."
Torre's sentiments were echoed at the 2022 HeartShare Spring Gala by honoree Cynthia McFadden, Senior Legal and Investigative Correspondent, NBC News, who received the Heart of a Champion Award. "Imagine," she said to Guarinello in her acceptance speech, "if this is your energy after 52 years, I wish I'd known you at the beginning. A tornado!"
For his part, Guarinello brushes aside such accolades, noting that his accomplishments were a group effort.
"I've been blessed to be in a position to help so many people over the years—and I'm proud of that," he says. "But I didn't do it alone. I've had the honor and privilege of working alongside the most dedicated, caring professionals you could ever come across. They have all contributed to my success and to HeartShare's success."
Family, he says, is the not-so-secret ingredient.
"You can only be effective at your job if you have a supportive, loving family. And I have that family: My daughter Alison, my son-in-law Santo, my granddaughter Gianna, who has enriched my life beyond my wildest dreams, and my wife Donna, my soulmate and a partner in my success for 49 years. And then there's my HeartShare family, which has been a part of my life as much as my family's been a part of my life."
What's Guarinello's greatest achievement?
"It's seeing someone receive the assistance they need to live their best life," he says. "Even in 2020, with a global pandemic that forced us to change the way we provide assistance, we continued to make a difference in the lives of the individuals in our care and I can't ask for better than that. To know that you've had a positive effect on so many is something you never forget, something you keep in your heart, even after 50-plus years."
Guarinello will remain with HeartShare for two years in an advisory role to leadership, the Board of Directors and his successor in order to facilitate a seamless transition. The Board's Executive Committee will lead the search for the new President and CEO and oversee the process.
In addition to his role at HeartShare, Guarinello is Chairman of Brooklyn Community Board 11, President of the Fort Hamilton Citizens Action Committee, Chairman of St. Bernadette Catholic Academy and Chair of the Board of Directors of New York Integrated Network (NYIN). Guarinello has served on the Boards of the Interagency Council of Developmental Disabilities Agencies, the Boy Scouts of America and The Brooklyn Developmental Disabilities Council, and as President of the Visitation Academy Fathers Club. He is a graduate of Xaverian High School, St. Francis College and The Institute for Nonprofit Management, Graduate School of Business at Columbia University. He holds a B.A. in Psychology from St. Francis College and an M.S. in Counseling Psychology from Nova Southeastern University.
Press contact:
Larry Closs
VP of Communications & Marketing
Cell: 646.734.5079
Email: larry.closs@heartshare.org