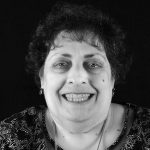 I would like to nominate the Evaluation Center Team for the Spirit Award. This team has weathered through a bank heist, hurricane Sandy, and most recently the relocation of their office into a small office at our Richmond Hill site and a tiny office at our Howard Beach site.  Despite all of the difficulties they have gone through, this team always puts our children and families first.  Evaluations are always given top priority in their eyes.
This team of people have continued to make HeartShare renown in the field by the Evaluations they perform despite the fact that NYSED (New York State Education Department) has not given any increase to the budgets for Evaluations for over 20 years. They conscientiously try to identify evaluators when we are in need, they flex their hours to accommodate families, and they conduct thorough testing and take every step possible to assist them in whatever services they need.  Additionally they act as an information and referral service for families who call to inquire about any HeartShare services.
This year with the realization that the office could no longer be sustained due to budgets, they helped brainstorm a way to continue the services despite the closure. They worked to sort, pack and prepare the office for closure.  All while keeping the evaluations going during the busiest season of the year for us.  They have adapted themselves into the new setting despite the difficulties of transferring telephone and fax lines that are still not completely ready.
I tip my hat to these ladies who live the mission, vision and values of HeartShare every day. They are aware that this may be our last year of providing these valuable services, yet they keep trudging along keeping as busy as they can in hopes to continue the services.
I wholeheartedly nominate the team at the Evaluation Center for the Spirit Award.
Carol Verdi is the Vice President, pioneer and champion of the HeartShare's Education Services for children with intellectual and developmental disabilities.