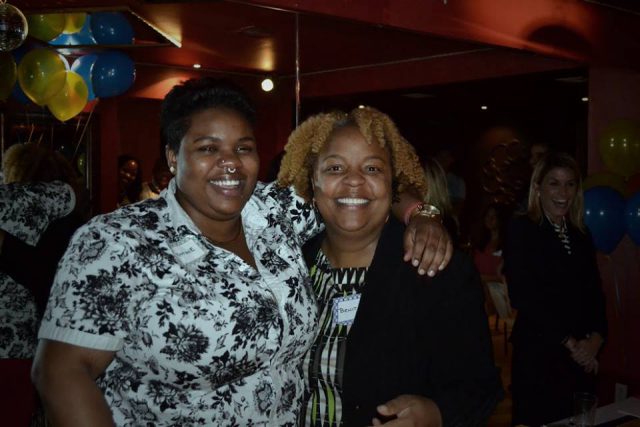 HeartShare St. Vincent's Services innovated its Permanency Pact Program to ensure that young people who have grown up in foster care do not have to navigate the challenges of young adulthood alone. Through the Permanency Pact Program, Benita Miller signed a lifelong commitment to Jasmine, a twenty-year old young woman. "No matter what it is about, Jasmine knows that I am a consistent adult who is there for her," Miller noted. During the time they've been paired together, Miller has extended both her family and professional resources to Jasmine, as she continues to pursue school. "Jasmine can spend time with my two children, ages 11 and 23, or tell me about an exam at school. It's a combination of being a foster parent, as well as a big sister," said Miller.
Benita Miller, Executive Director of New York City's Children's Cabinet and former Administration for Children's Services (ACS) Commissioner, has a deep knowledge of what children experiencing foster care need to thrive. "Many older children are not necessarily looking for an adoptive family. There are opportunities available, like the Permanency Pact Program, that allow adults to be a positive, consistent presence in a young person's life," explained Miller. Jasmine realizes that through the complexities of growing up, guidance is essential. "With Benita's support, I'm planning my future and finding myself," she said.
To become a supportive adult, contact Donald.Duggan@heartshare.org.