Save the date for the 2022 HeartShare Spring Gala
Monday, March 21, 6 p.m.
In-Person and Virtual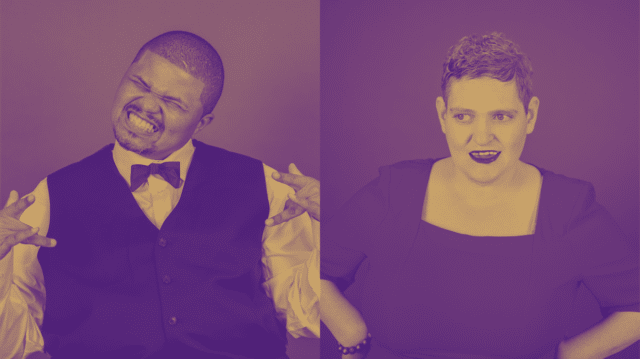 If there's one thing we've learned in these past two years, it's that nothing is more important than family. And that's why the 2022 HeartShare Spring Gala is a celebration of family—the HeartShare family, your Forever Family.

Whether you're looking for a night on the town or a night on the couch, we've got you covered. As a human services agency dedicated to the well-being of vulnerable New Yorkers, we're highly sensitive to these ever-changing times as well as personal comfort levels. And with that in mind, we're offering several ways for members of the HeartShare family to show their support for the individuals in our care.

Option 1: Kick Up Your Heels
If you're feeling social, join us as we return to New York's magnificent—and spacious—Ziegfeld Ballroom, the legendary Art Deco theater reimagined for the digital age. Gala-goers will enjoy drinks, dinner and dessert, not to mention the very best of company, at a dazzling red-carpet affair with all the glitz, glamour and grandeur of a Hollywood premiere beneath HeartShare's name in lights on the iconic marquee.

Option 2: Kick Off Your Heels
If you're more into a long-distance relationship right now, we hear you! Don your dressiest—and comfiest!—flannels or athleisure gear, set up shop on your sofa and join the Gala festivities virtually via a private link. Invite your friends with virtual access tickets and enjoy a very special delivery of a festive gift basket filled with delicious goodies.

We'll send details of Gala sponsorships, tickets and journal ads soon. Remember: However you choose to participate, you'll be supporting HeartShare's efforts to empower individuals with autism and other developmental disabilities to live their best lives—for all of their lives—from the residents who live in our group homes and the students who attend our schools, to the participants in our day habilitation programs and the individuals who work through our employment program.

Join us on March 21 as we welcome Spring in style. You're family. You're Forever Family.
Sponsorships, Tickets & Ads