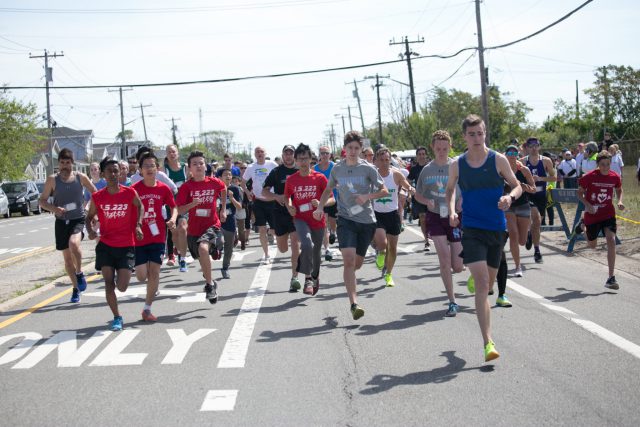 The 37th Annual Buckley's-Kennedy's Run on Sunday, May 21 raised $73,500 for at-risk children, adults and families participating in HeartShare programs. 721 registered runners dashed to the finish line, while over 1,000 people enjoyed the Family Fun Day Picnic at the Breezy Point Ball Field.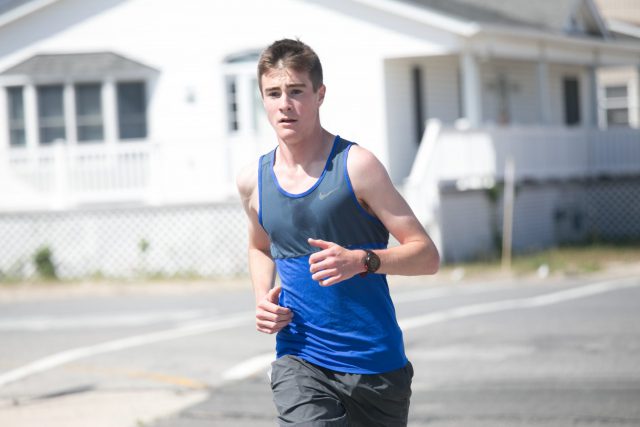 Aidan Donahue, 16, was the overall winner, finishing in 0:16:20.644 minutes. Roland Joseph, 33, and Brett Walker,37, finished second and third respectively. Check out runners crossing the finish line here. Full results available here.
This year, the run honored the memories of Kevin "The King" Roche and Pudgie Walsh. Kevin Roche was a bugler for Boy Scout Troop 45 and a Marine Corps Sergeant. He tended Buckley's bar for 15 years, volunteered for the Buckley's-Kennedy's Run and had many nicknames, including "Kevin Michael Wonderful" and, given by his nieces and nephews, "Uncle Groovy." He told great stories, made friends all over Brooklyn, especially in Marine Park, and guest bartended at the 40th anniversary of Buckley's, where so many of those friends stopped by to toast him and old times. He passed in October 2016, just shy of the 50th anniversary of his Marine enlistment, a special day for a guy who always opened his heart.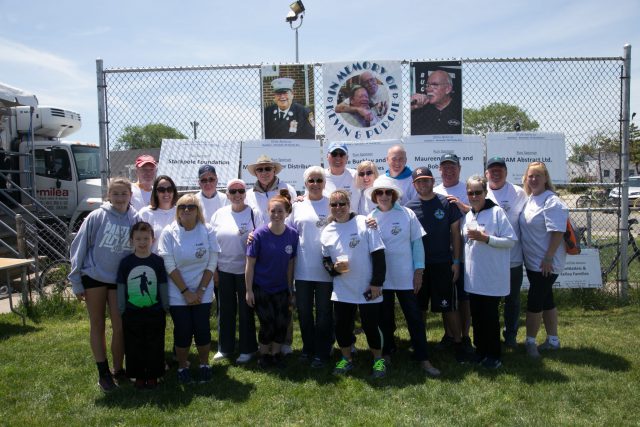 Marine Park native Pudgie Walsh devoted his life to his country and community. After serving in the Navy, he returned to join the FDNY, and retired as a lieutenant. Pudgie always will be known as the legendary coach of the Brooklyn Mariners football team and for starting the FDNY's football team, The Bravest, currently part of a first responders league that raises money for charities around the country. He passed in September 2016, leaving behind his daughter and son and several grandchildren.
The race benefits the over 36,000 children, adults and families in HeartShare's care. HeartShare continues to respond to the families in our community through its many programs, including foster care, adoption, youth services, low-income energy support, and an array of developmental disability services for children and adults – including those on the autistic spectrum.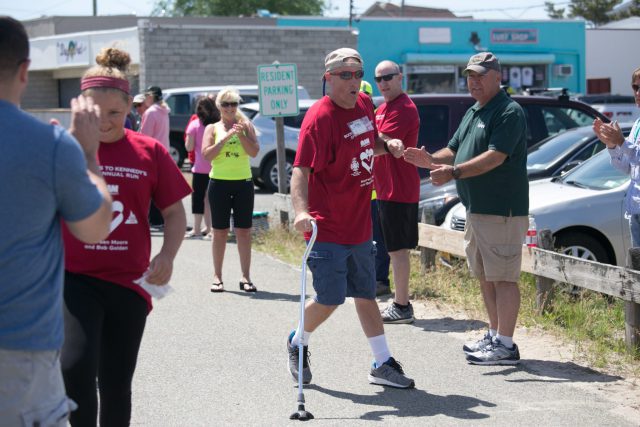 The event began as a way to honor the late Jimmy Buckley, former HeartShare Board Member and champion of people with developmental disabilities. Today, his children, Jimmy Buckley, Jr. and Christine Strehle carry on that legacy as the primary organizers of the annual 5K, as well as volunteering their time to HeartShare year-round.
The race starts at 10 a.m. – rain or shine. Runners arrive at 9:30 am in front of the Army Reserve Center, located on Rockaway Point Blvd/State Road between Barret Road and Hero Road in Breezy Point, NY. Pre-registration for adults is $25 and $15 for children.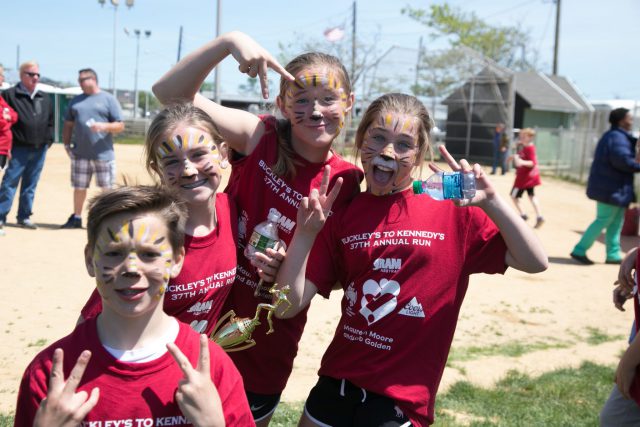 The Family Fun Day Picnic at Breezy Point Ball Field following the run featured live music provided by Head Over Heels, entertainment by DJ Suds, games and rides, as well as food and beverages.
For more from the event, take a look at our Facebook album.