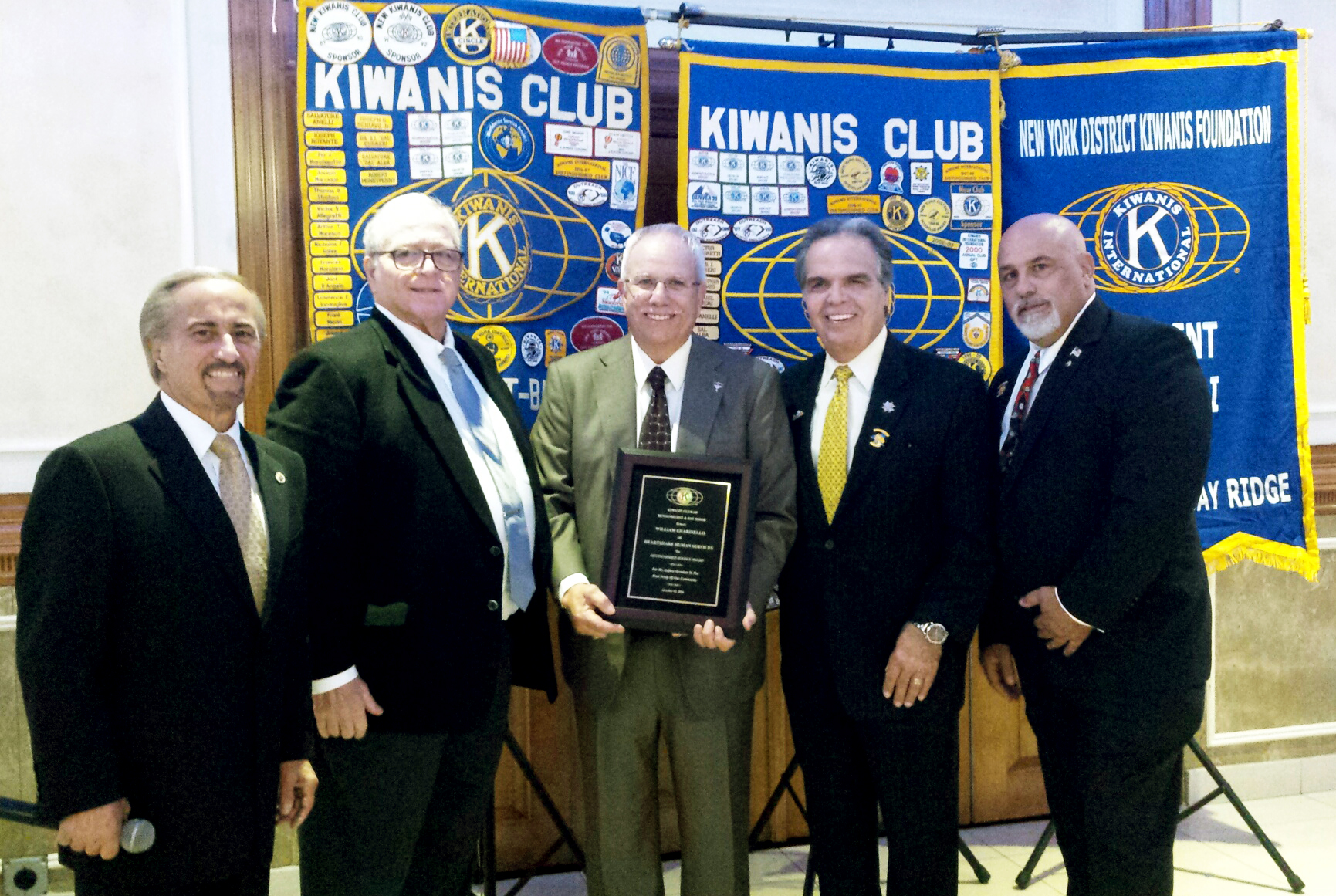 Bill Guarinello, HeartShare's President and CEO, was honored with a service award at the Kiwanis Club's Annual Event on Thursday, October 13, 2016.
"I am surrounded by people who care deeply about our community. I am humbled to be honored by this group," said Guarinello. The Kiwanis Club of Bensonhurst and Bay Ridge often reaches out to help the children served in HeartShare's programs. In 2014, this Kiwanis chapter hosted an inaugural prom for the students of The HeartShare School for children ages 5-21 with autism.
The 13th Annual Victor V. Allegretti Dinner Dance at El Caribe Country Club also honored John DeLosa, President of the Ben Bay Kiwanis Club, Joseph D'Arrigo, President Elect of the Ben Bay Kiwanis Club, Ana Oliveira, Investors Bank, Dayna & Manni Scarso, Pietro's Fight, Derek Goins, Maimonides Medical Center, Vincenzo Niglio & Rino Aprea, Ponte Vecchio Restaurant, and Msgr. David Cassato, Saint Athanasius R.C. Church.
Senator Marty Golden and Councilman Mark Treyger attended to commend the efforts of the Kiwanis Club and their contributions to the local community.
The Kiwanis Club of Bensonhurst and Bay Ridge, Brooklyn raises funds at this event for those with exceptional needs, as well as for organizations offering children and families crucial resources.