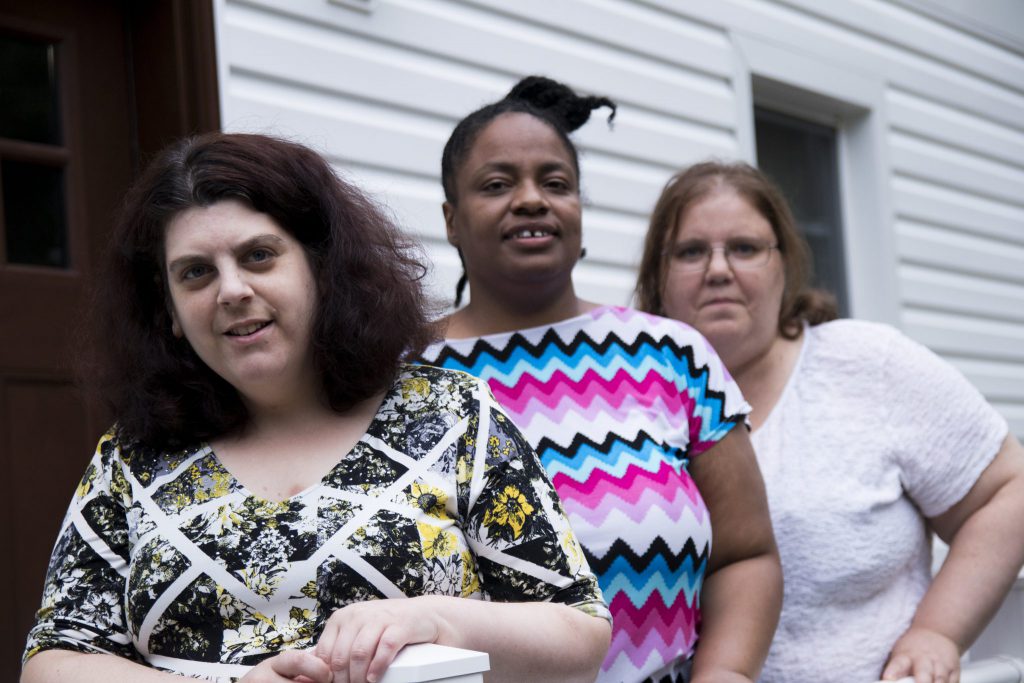 Four women with disabilities at HeartShare are waiting for their former home in Eltingville to be rebuilt.
The women lost their home—Moore Residence—to a fire last August 2016. "When we shared what had happened, there was an outpouring from the Staten Island community," said Joyce Levin, HeartShare Senior Vice President of Developmental Disabilities Services. "We are grateful for that support, but it's been a challenging time for our ladies," she added.
Following the fire in late August 2016, the ladies stayed for a couple of months at the Hampton Inn. During that time, with the help of supportive frontline workers, the women resumed their daily routines, while coping with the loss of their home, personal belongings and most tragically, their housemate, who they lost to cancer shortly after the fire.
At the moment, the women are staying in a townhouse the agency is renting near Tottenville. Although the temporary home is comfortable, they are longing for their permanent HeartShare home. "It's nice here, but we just want to go back," said Randi, one of residents. While renovations have started, it will take over six more months for contractors to rebuild the original property in Eltingville.