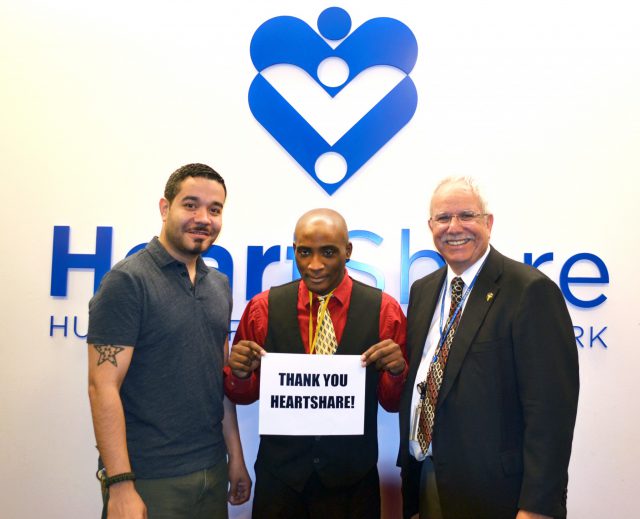 Walter Gregory, a man with special needs who attends HeartShare's Brooklyn Day Habilitation Program, went to Disney this spring. During his week-long trip, Walter visited Disneyland Park, Medieval Times and Universal Studios. This trip is just one of the ways that HeartShare cultivates a family-like atmosphere and truly puts personal, individualized goals within reach.
"I can't wait to go to Disney!" said Walter with excitement when he first heard the news. Walter met with HeartShare President and CEO Bill Guarinello to thank him for making the trip possible. Walter and Bill spoke about Walter's experiences at Brooklyn Day Hab and Walter expressed his gratitude for the trip, which has been his dream for quite some time. "Thank you for putting the trip together…I like all that HeartShare has done for me," wrote Walter in a note to Bill.
Edgardo Velez, Program Coordinator at HeartShare's Brooklyn Day Hab, explained how the trip came to fruition. "I've heard him talk about Disney on so many occasions. He'd often watch Disney tour videos on YouTube," Edgardo explained. "This is something Walter really wanted and Bill made it happen. I'm really proud to work for an agency that cares about the people we serve and the dreams they hold in their hearts." Edgardo, who has known Walter for the 12 years he's worked at HeartShare, accompanied Walter on the trip.