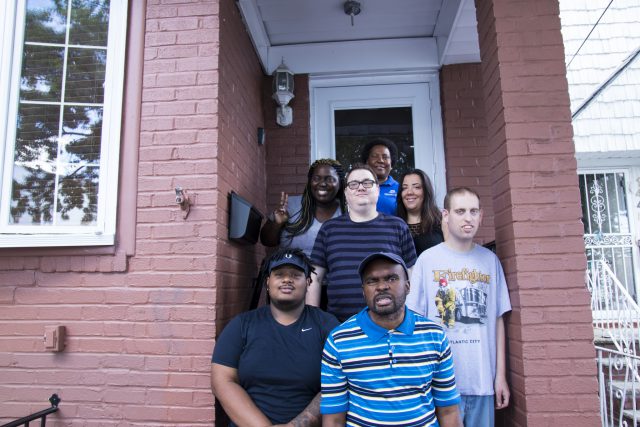 HeartShare's E. 66th Street Residence in Brooklyn is home to four young men with intellectual and developmental disabilities in their mid to late 20s. "It is a truly beautiful home and we were glad to receive input from the families. Together, we selected a home on a tree-lined block, which is centrally located for shopping or enjoying local parks," said Joyce Levin, Senior Vice President of Development and Support Services.
Three of the four residents have not lived away from home before. "The families have been very involved in the selection of and opening of this new home. They've been looking forward to it for a long time because it is a real first step towards independence," stated Amaris Ortiz, who oversees management of several HeartShare group homes. This transition is crucial, as parents who serve as primary caretakers of their adult children with special needs worry about what will happen as they grow older. One of the young men is from a residential school upstate, so E. 66th Street is a welcome opportunity for him to move back and be closer to his family.
The home will be dedicated to Z100's Elvis Duran, who has been supportive of HeartShare's mission to serve New York children, adults and families. Duran was honored at HeartShare's 2015 Spring Gala and Auction. "If all of New York doesn't win, none of us win. So, it's our job, along with HeartShare, to makes sure everyone in New York has a chance to win and be winners," Duran noted upon accepting his award. During the official dedication ceremony, Duran will tour the new home and participate in unveiling a sign that bears his name. This residence is one of over 40 supervised group homes and 50 independent living apartments ensure inclusion in the New York community for children and adults who are differently abled.