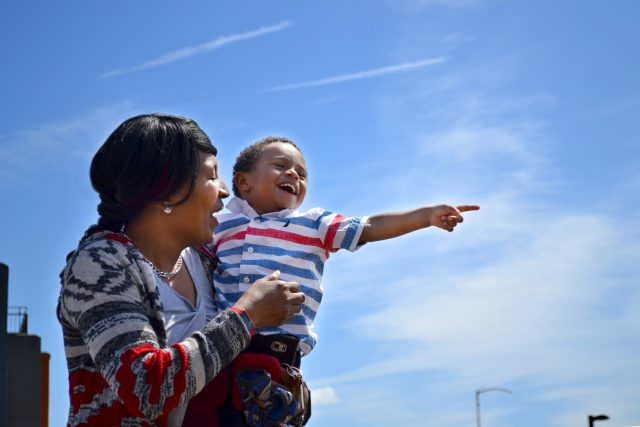 "Quintin will always be in a home where he is loved," said Brenda Hopkins smiling broadly. With support from HeartShare St. Vincent's Services (HSVS), Brenda fostered and adopted Quintin, an energetic, sweet boy who is now two years old. Brenda has known Quintin for most of his young life. "Three days after he was born, he was in my arms," recalled Brenda. It was a challenging journey, but Brenda did what any mother would – work tirelessly to make sure that her son was healthy and happy. Early on, Quintin was in and out of the hospital for a respiratory infection. "It was so hard to see my little boy sick," said Brenda, "but he's so much better now. He's growing and learning every day," Brenda explained.
The foster care and adoption experience is a collaborative one between dedicated foster parents, like Brenda, and the HSVS team. "HSVS is like a family. The team goes above and beyond what their job requires of them," Brenda said. "Nikisha Steele and John Olufemi were there for me every step of the way and the parent trainings are filled with foster parents who know the ups and downs," Brenda explained. When asked if she would do things differently, Brenda said she would do it all over again. "He's my baby. Like any parent, I take all the blessings and the challenges," said Brenda.
To learn how to become a foster parent, contact our recruiter at (718) 422-2405.