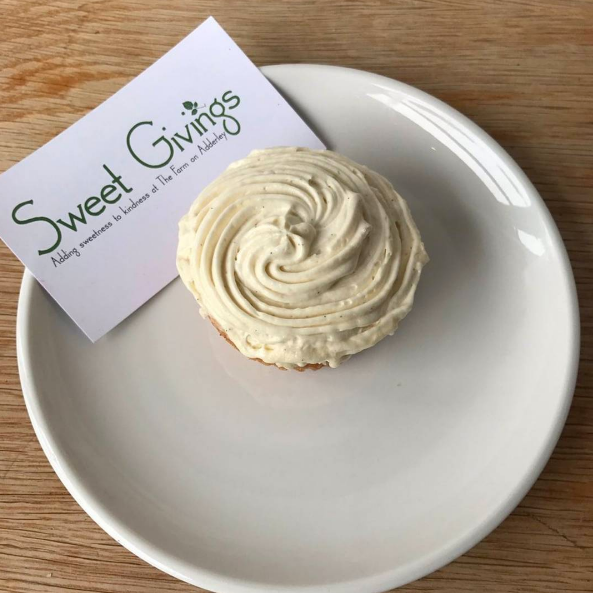 This month, HeartShare Human Services received an over $300 donation from The Farm on Adderley's Sweet Givings Program.
The Farm on Adderley is a farm-to-table restaurant in Ditmas Park, Brooklyn, which recently launched a community giving program donating 100 percent of designated desserts to non-profits. The desserts change monthly and are prepared in-house.
"We wanted to give back to the community," said Kathie Lee, who helps manage the Sweet Givings program. "During Autism Awareness Month in April, we started researching local organizations and found HeartShare. That's when we realized how much good work you do."
HeartShare and its Family of Services, established in 1914, has over 100 programs serving children and adults with intellectual and developmental disabilities, kids and families affected by foster care, as well as adults struggling with mental health and chemical dependency issues. "HeartShare is glad to add The Farm on Adderley to its circle of support in the community," said President and CEO Bill Guarinello.
The restaurant is able to raise dollars for the Sweet Givings program with the reliable, engaged help of its servers and staff. "It's really a team effort. It's our servers actively engaging customers about the benefits of the program," Kathie Lee explained.
Since March 2017, the Sweet Desserts program has raised over $1,100 for charitable organizations. Other recipients include the ACLU, Neighbors Together, United Nations Children Fund (UNICEF), and Rescue City.
The Farm on Adderley is located on 1108 Cortelyou Road (between Stratford & Westminster) in Brooklyn. For more information, like or follow The Farm on Adderly on Facebook, Twitter or Instagram or visit http://www.thefarmonadderley.com/.