Monday, March 21, at 6 p.m. (ET) at the Ziegfeld Ballroom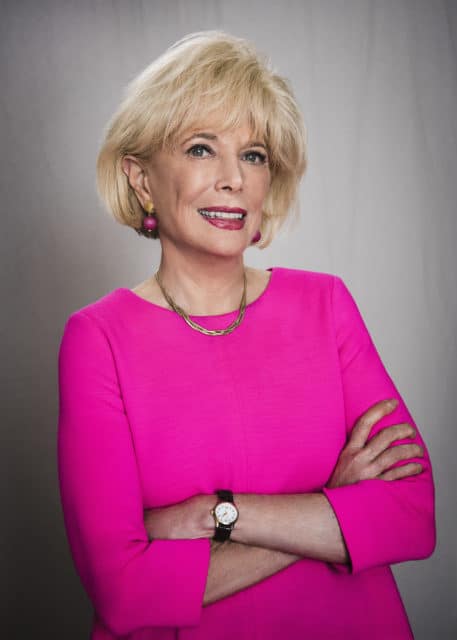 What's better than having one renowned national network news correspondent at the 2022 HeartShare Spring Gala? How about two renowned national network news correspondents!
We previously announced that Cynthia McFadden, Senior Legal and Investigative Correspondent, NBC News, will receive the 2022 Heart of a Champion Award. Now we're thrilled to add that none other than "60 Minutes" Correspondent Lesley Stahl will present McFadden with the award. If you're thinking that Stahl will add an element of gravitas to the Gala, you're right!
McFadden and Stahl go way back. They've covered everything from presidents, public affairs and pop culture to international politics, wars and social justice. Between them, they have earned nearly every journalism award imaginable, including Emmys, Peabodys, the Alfred I. duPont–Columbia University Award and the Edward R. Murrow Award.
For her part, Stahl is one of America's most honored and experienced broadcast journalists. Her rich career has been marked by political scoops, investigations, surprising features and award-winning foreign reporting, a body of work that won her the Lifetime Achievement Emmy in 2003 for overall excellence in reporting. She began her 30th season on "60 Minutes" in September 2021, having joined the broadcast as a correspondent in March 1991. She is the author of two best-selling books: "Reporting Live," about her work as a White House correspondent, and the more recent "Becoming Grandma: The Joy and Science of the New Grandparenting."
Join us on March 21 as we welcome Spring in style with McFadden and Stahl! Hosted by Rosanna Scotto and Jim Kerr, the 2022 HeartShare Spring Gala—which will be both in-person and virtual—will take place at New York's iconic Ziegfeld Ballroom. In addition to McFadden, the Gala will honor two other extraordinary individuals committed to helping people with autism and other developmental disabilities live their best lives: Michael W. Castellano, co-owner, Supreme Italian Market; and Douglas P. Catalano, Esq., Partner, Clifton, Budd & DeMaria, LLP.
Click the button below to purchase a sponsorship, ticket or journal ad, or to make a donation.
Sponsorships, Tickets & Ads