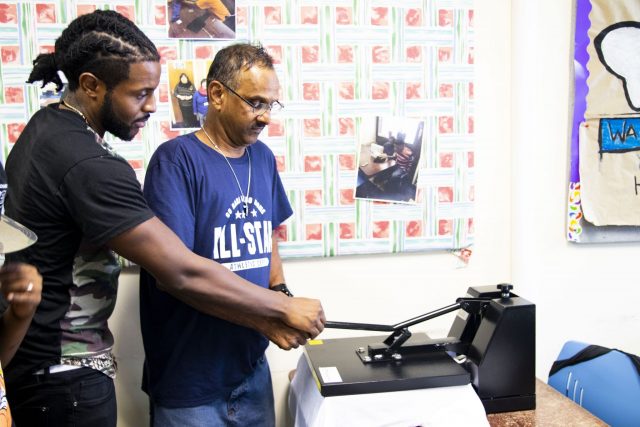 HeartShare's Avenue L Day Habilitation Program created over 300 T-shirts for the 2018 Disability Pride Parade.
The Avenue L Day Habilitation Program in Flatbush, Brooklyn made T-shirts for HeartShare marchers in the 2018 Disability Pride Parade. Over 300 T-shirts were made in just a few weeks.
This was the second year that Avenue L created the parade T-shirts. Last year's T-shirt design came from a participant in the Avenue L program. This year, an agency-wide competition was held to determine which participant's design would be used for the T-shirts. The Brooklyn PACT Day Habilitation program in Downtown Brooklyn won the contest and had their design featured on this year's T-shirts.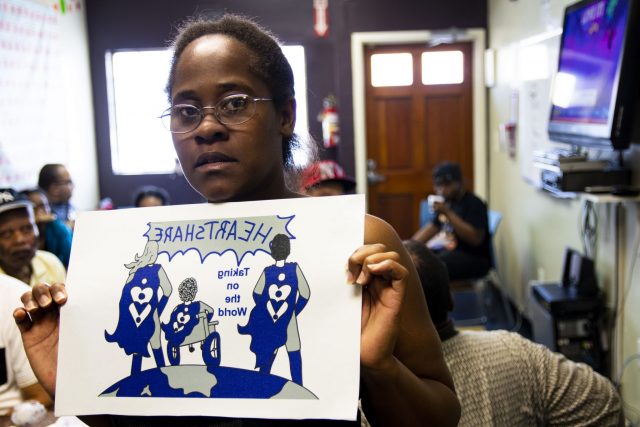 Monique Conyers is one of the Avenue L Day Hab Program participants who helped press the T-shirts. She was proud to take part.
Program Coordinator Jason Quinerly oversaw much of the T-shirt making process. Music, jokes, and laughter were all part of the process. "Not only was this a bonding experience for our participants, it was also a confidence booster. Many got to see their hard work in action during the parade," he said.
"The parade was a lot of fun, and so was making the T-shirts," shared Avenue L program participant Monique Conyers. For her and many other participants who chipped in at Avenue L, this was a proud experience. "It felt good to help the team," she said.