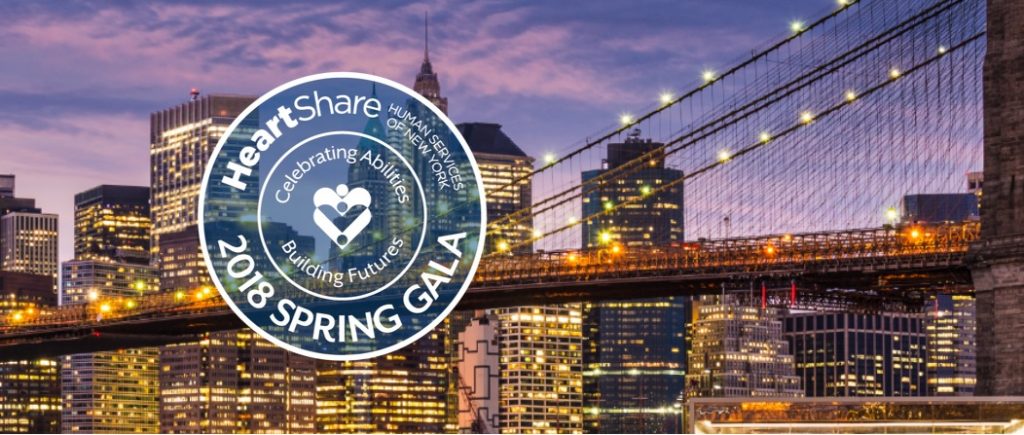 HeartShare Human Services will honor Board Member Arleen Baez at its Spring Gala on Wednesday, April 11.
Arleen Baez is the Managing Director and Chief Operating Officer at Alpine Woods Capital Investors. For over 20 years, Arleen served as Director, Head of Operations at Credit Suisse Asset Management. She later served as Senior Vice President, Head of Retail & Institutional Operations at Allianz Global Investors.
Paul Torre, Chairman of the Board and finance industry colleague, introduced Arleen to HeartShare. It started with her attendance at a Gala about five years ago. "When I saw (President and CEO) Bill Guarinello get up on that stage and talk about how we have a responsibility to help and empower others, I knew I wanted to get involved," said Arleen. "Those powerful words stayed with me."
At Credit Suisse, Arleen Baez was recruited to lead the company's global Diversity and Inclusion initiative. "It means so much to come full circle in this space. To lead corporate stakeholders towards a more inclusive workforce and then, work with an organization helping people with disabilities become independent at work and at home," she said.
Although she lends her financial expertise to the Board, she also sits on the Board's Human Resources Committee. Alongside Board Members like Q104.3's Jim Kerr, the Committee discusses how the agency can better meet the needs of its more than 2,100 employees.
After attending several Galas, charity runs and a basketball fundraiser, HeartShare's Employee Recognition Dinner has become one of Arleen's favorites. "HeartShare would not exist without its employees. HeartShare employees are so passionate and they care for program participants like family," she said.
At the HeartShare Spring Gala next month, Arleen will receive The HeartShare Visionary Award, which is presented to a person whose work honors our past, shapes our present, and transforms our future by building a foundation for success for HeartShare and the community we support.
"I count my blessing every day in this life because I can spend time with the people I care about, my family and friends. I've learned that we all have a responsibility to help others and that's exactly what I hope to keep doing," said Baez.
The HeartShare Spring Gala theme is "Celebrating Abilities, Building Futures." The event is on Wednesday, April 11, 2018 at the New York Marriott Marquis. To attend as a guest or corporate sponsor, please visit http://www.heartsharespringgala.com/.