Who:  HeartShare Human Services of New York
What: 2016 Spring Gala and Auction
When: Wednesday, March 23, 2016
Reception: 5:30 p.m., Presentation of Awards: 9 p.m.
Where: New York Marriot Marquis
1535 Broadway, at 45th Street, New York, NY
For more information, visit www.heartshare.org/gala.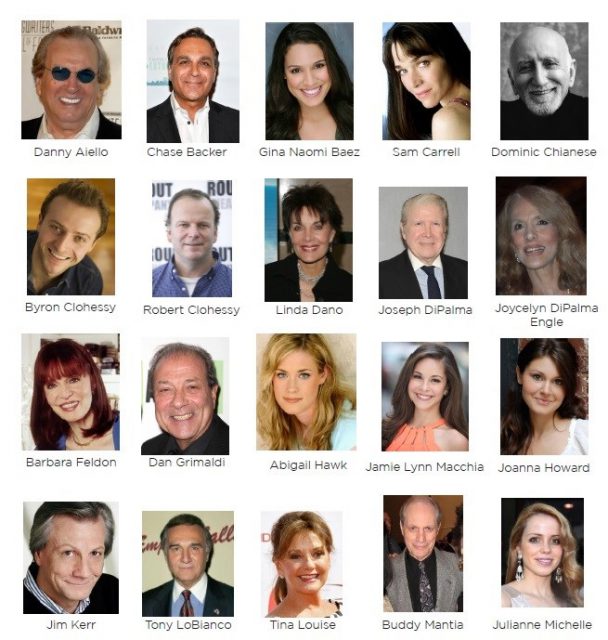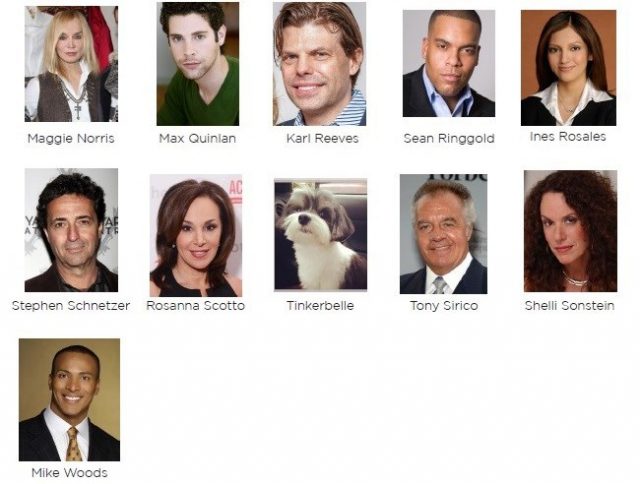 Abigail Hawk, Actress (Detective Melissa Baker in Blue Bloods) and 2016 HeartShare Honoree & Recipient of The Linda Dano Heart Award
Danny Aiello, Actor and singer (Do The Right Thing and Moonstruck)
Chase Backer, TV Host (The Chase Backer Show) and Owner of 25A Magazine
Gina Naomi Baez, Actress (Orange is the New Black) and YouTube sensation
John Bianco, Actor (Daredevil, Show Me a Hero and Gerry Torciano in The Sopranos)
Sam Carrell, Actress (Spunk: The Tonya Harding Story, Stuck and Unforgettable)
Dominic Chianese, Actor (The Sopranos, Godfather II and Boardwalk Empire)
Byron Clohessy, Actor and singer-songwriter (A Beautiful Distraction)
Robert Clohessy, Actor and producer (The Avengers, The Wolf of Wall Street, Man on a Ledge and Sid Gormley on Blue Bloods)
Linda Dano, Emmy Award winning actress
Joseph DiPalma, Film and television producer
Joycelyn DiPalma Engle, Producer, director and writer (E! True Hollywood Story)
Barbara Feldon, Actor and singer ("Agent 99" in Get Smart)
Tibor Feldman, Actor (Devil Wears Prada, Enchanted and The International)
Stink Fisher, Actor (The Lovely Bones, Invincible and The Longest Yard)
Dan Grimaldi, PhD, Actor (The Sopranos) and Mathematics & Computer Science Instructor at Kingsborough Community College
Jamie Lynn Macchia, Miss New York 2016
Jonathan Mason, Literary and Talent Agent, Don Buchwald and Associates, Inc.
Kevin Mark Harris, Set Costumer (Blue Bloods) and stage performer
Joanna Howard, Screen and stage actress (Law and Order: SVU and Les Miserables)
Jim Kerr, Q104.3 FM Radio Morning Host & HeartShare Board Member
Maggie Norris, Founder of Maggie Norris Couture with pieces worn by Nicole Kidman, Naomi Watts, Jennifer Aniston, Alicia Keys, Halle Berry, Sharon Stone, Beyoncé, Diane Keaton and Michelle Obama
Max Quinlan, Stage actor and Resident Director for Broadway's Les Miserables
Shelli Sonstein, Q104.3 FM Radio Morning Show
Tony LoBianco, Emmy Award winning actor (The French Connection)
Tina Louise, Stage and screen actress (Ginger Grant in Gilligan's Island)
Buddy Mantia, Producer
Julianne Michelle, Actress (Coffee Café Trilogy, Awakened and Katie Havlock on Who's the Boss?)
Rosella Olson, Personal Manager, Rosella Olson Management
Karl Reeves, Film Producer and CEO of CEI New York
Sean Ringgold, Actor (Orange is the New Black, One Life to Live, Gossip Girl, Notorious, Smurfs and American Gangster)
Ines Rosales, Traffic Reporter, FOX 5's Good Day New York
Stephen Schnetzer, Actor (Another World and As the World Turns)
Rosanna Scotto, News Anchor, FOX 5's Good Day New York & HeartShare Board Member
Tinkerbelle, Famous dog co-starring in Gina Naomi Baez's YouTube channel and featured in Lucky Magazine, Allure Magazine, New York Daily News and Salon Magazine
Tony Sirico, Screen and TV actor (Sopranos and Goodfellas)
Joan Surace, Song writer (Andrea Bocelli) and children's book author
Takeo Lee Wong, Screen actor (Gotham, How to Make It in America and The Blacklist)
Mike Woods, Meterologist, FOX 5's Good Day New York