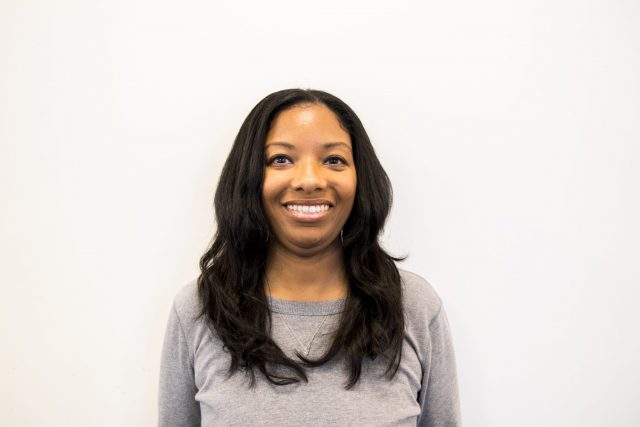 We're not just subsiding utility bills. We're addressing the heat-or-eat dilemma.
HeartShare, through its Energy Assistance & Community Development Department, is recognized nationally as the leader in energy and utility advocacy and assistance in the state of New York.
I travel to various cities during the year, such as Phoenix, Sacramento, Kansas City, Denver and Baltimore to meet with different utilities, non-profits, government entities and tribes, such as the Salvation Army – Central Territory and Salvation Army National, Atmos Energy in Texas, Lumbee Tribe in NC and American Gas Association, to discuss energy and low-income issues, hear about what others are doing in their state and learn more about solutions helping vulnerable populations. It is important to have these partnerships because while HeartShare operates primarily in New York, poverty is a national issue.
HeartShare's Energy Department focuses on helping families who may not be able to afford food, medicine—and utilities. In some cases, we are their saving grace. When utilities are shut off, our energy grant might prevent children from being removed from their home and placed into foster care. We might prevent someone from lighting a candle or using a space heater, which cause detrimental fires. We might prevent people even opening their oven door for heat, which tragically causes carbon monoxide poisoning.
Clearly, if a family must take such desperate measures just to keep warm, something drastic needs to change. HeartShare has developed a program model for non-profits and a national network to enact systemic changes. I'm proud to say that our energy assistance model has been used in many states, and that our network cultivates resource sharing. Now, when utility companies, elected officials, non-profits and others in our network encounter people in need, our partners can point them to the right resources—sometimes across state lines.
As it stands now, our government is in crisis and our communities and low-income families are subject to extreme vulnerability. Threats of cuts to essential programs such as LIHEAP, SNAP, housing and Medicaid are all too real. I sit on the executive committee of a national energy coalition board called NEUAC and through them, we are able to come together with our national partners to advocate and educate our government leaders about their vulnerable constituents and why these programs need to be protected. Saving programs and maintain funding means a world of difference to so many people.
This week, I am in Washington D.C. meeting with our national partners to discuss LIHEAP funding and the upcoming tax bill's possible impact on the low income population we serve, how it will increase or decrease their ability to pay their utilities, and what policies or programs we need to put in place throughout our most vulnerable communities nationally.
We cannot achieve any of this without a robust network of cross-sector partners.
Will you join us?